Our vision for Belgrove House is to lead the way in the greening of London and set a new benchmark in helping to address the climate emergency through design.
The scheme would use sustainable materials and has been designed to reduce carbon emissions generated through construction, operation and future fit-out refurbishment.
Our proposals for Belgrove House include: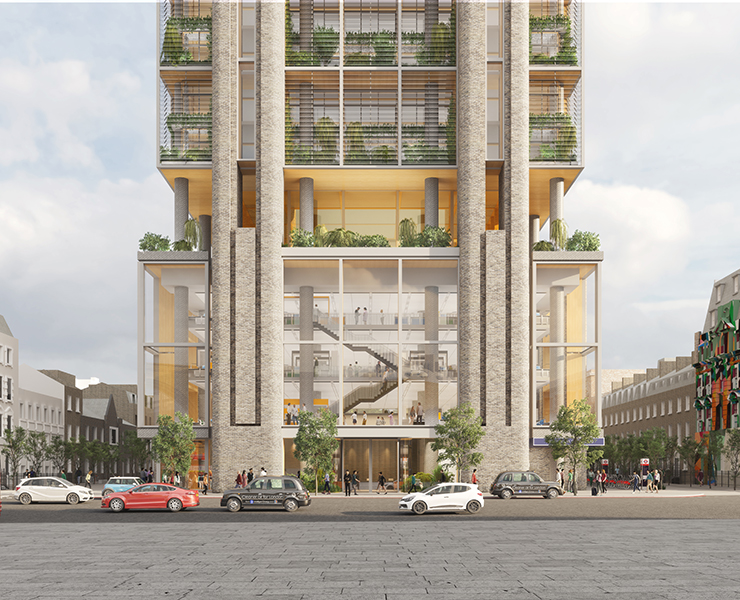 Lab floors located at levels one to three, with the main Lab space facing onto the King's Cross Square, giving passers-by sight of the activities inside and insight into the building's low-carbon design.
Office and research space at levels four to nine.
An auditorium located at lower-ground level could also be available for public use.
The removal of both of the current pavement tube entrance boxes and providing new, dedicated step-free entrance within the building on the corner of Euston Road and Belgrove Street, which could dramatically improve the pavement width for pedestrians.
An innovative double-skin façade which would provide shading to the south, east and west elevations – reducing solar gain and the energy required to cool the office spaces.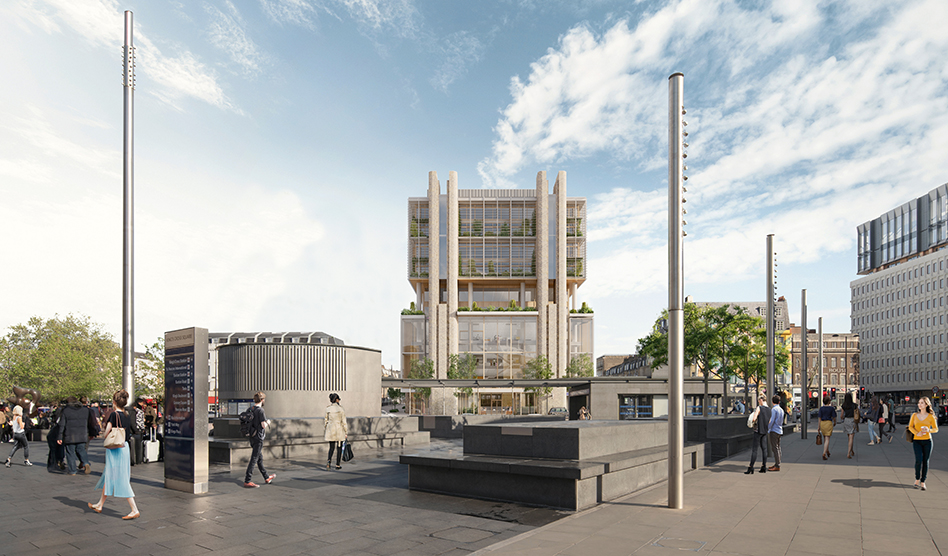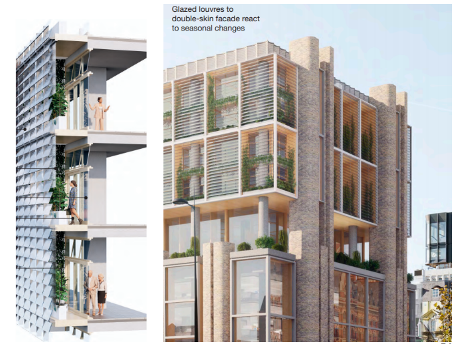 360-degree views of proposed Belgrove House
Use click and drag motion to see 360 views of the proposed building at Belgrove House.
Please note, the 360 technology is best viewed on a desktop.
Our proposals for Acorn House include: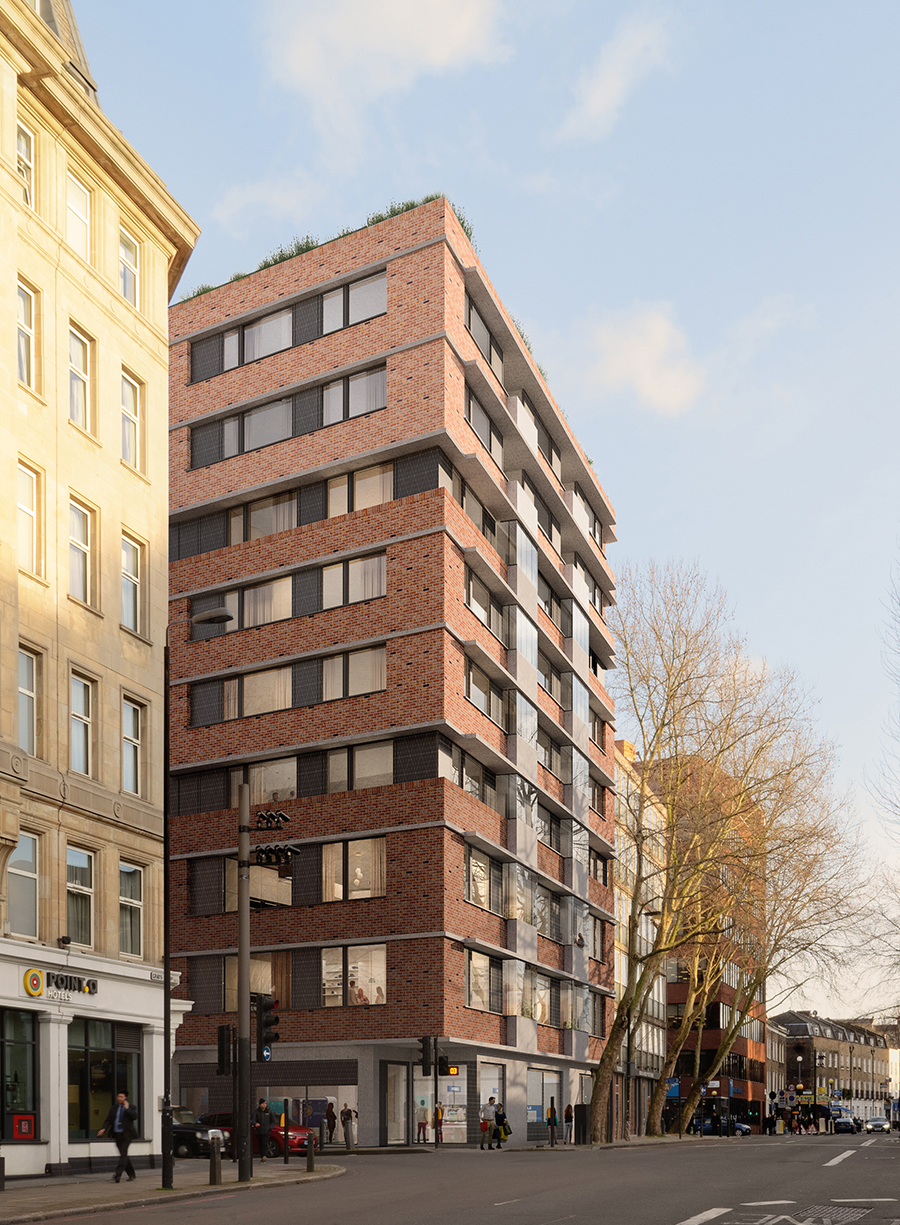 Affordable Social Housing. 33 new homes, 60% Social Affordable Rent and 40% Intermediate Rent tenures. 10% apartments to be Wheelchair Accessible.
Tenures mixed between floors.
Energy efficient homes, with a centralised Air Source Heat Pump (ASHP) system that consumes less energy in use and reduces the volume of CO2 released into the atmosphere.
Affordable Office Space. Flexible office space suitable for start-up businesses with c.50 desk spaces.
Retail. A small shop suitable for a local business.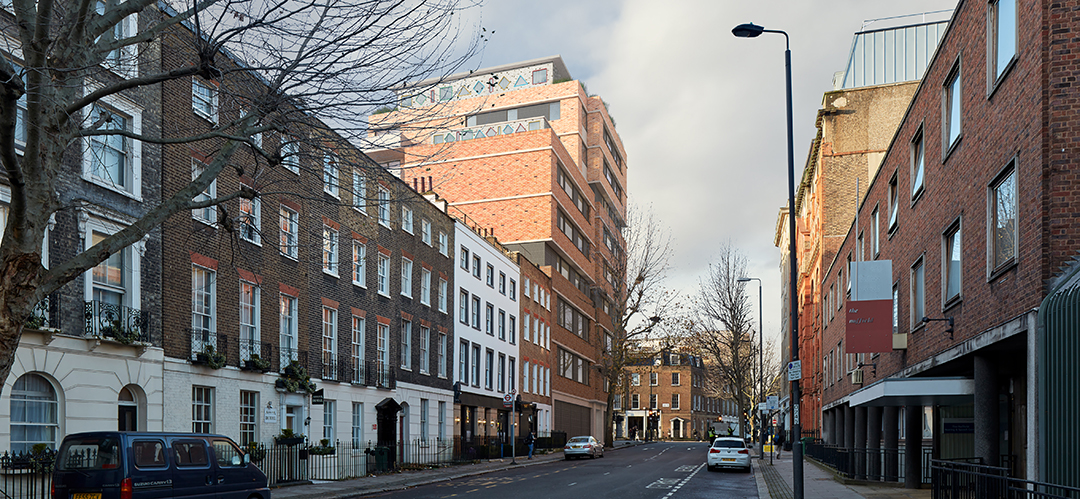 To find out more on our proposals for Belgrove House and Acorn House you can view the two videos below.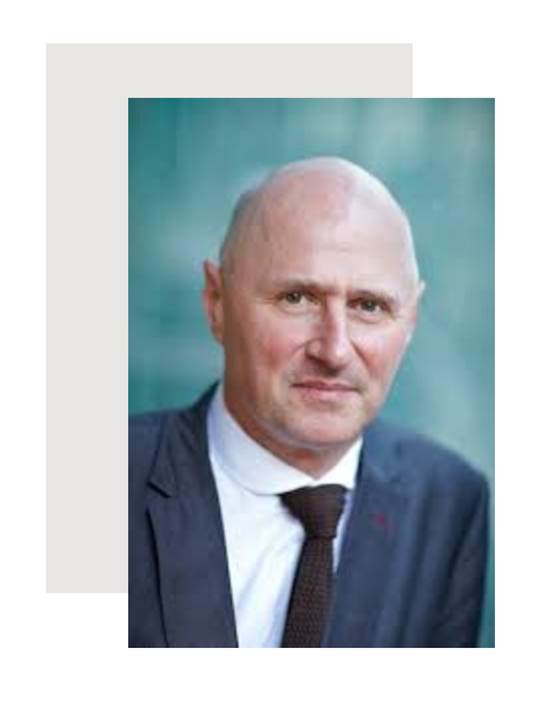 These videos have been narrated by Simon Allford, and are best watched with audio enabled. Simon is a founding director of Allford Hall Monaghan Morris (AHMM), a Stirling Prize winning architecture practice established in 1989. From AHMM's base in Clerkenwell, Simon leads a studio that works in London and internationally.