Public Realm & Sustainability
A green and sustainable design
Belgrove House sits on Euston Road, one of London's busiest and most polluted roads. The pavement outside the building is cluttered with the tube entrance boxes for King's Cross Underground and there is no landscaping to break up this hard urban environment.
This project could provide a green focal point, widening the pavement by removing the station entrance boxes and considerably improving the pedestrian route between King's Cross, Bloomsbury and Clerkenwell.
Our mission is to design and build a project which is climate change resilient. The proposed planting isn't just at ground level, but carries on up the building as part of the façade to contribute to the natural cooling ventilation system, thereby helping to reduce the building's energy usage.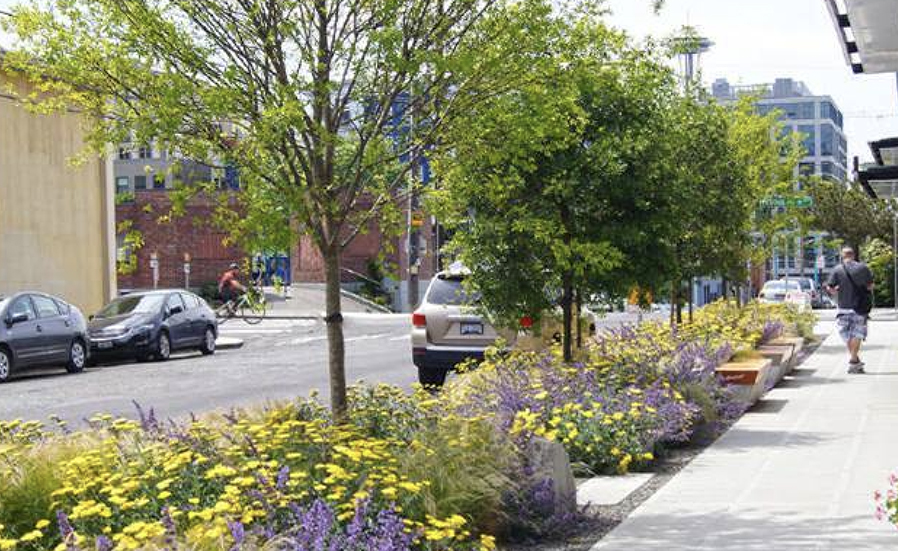 Seasonal changes become visible with trees and rain garden plants.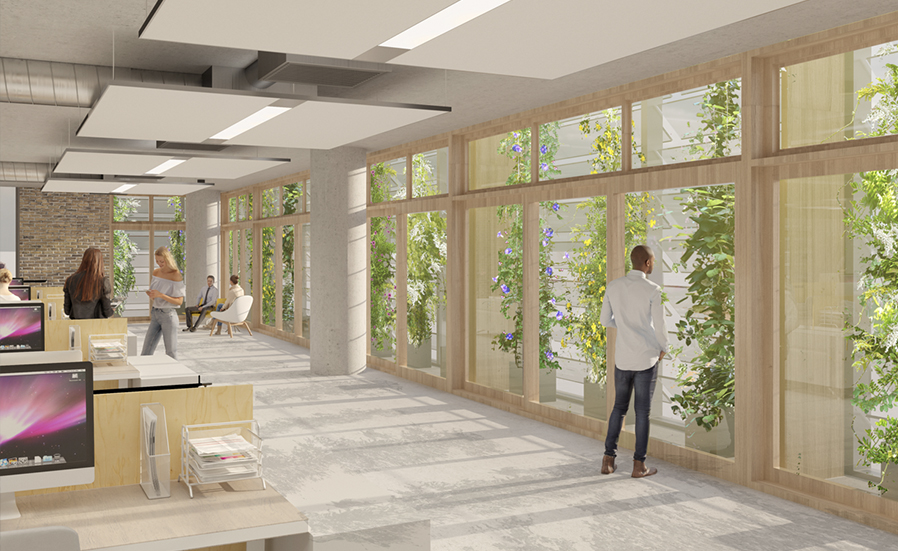 Biophilic floor plates where users are able to see gardens from most zones.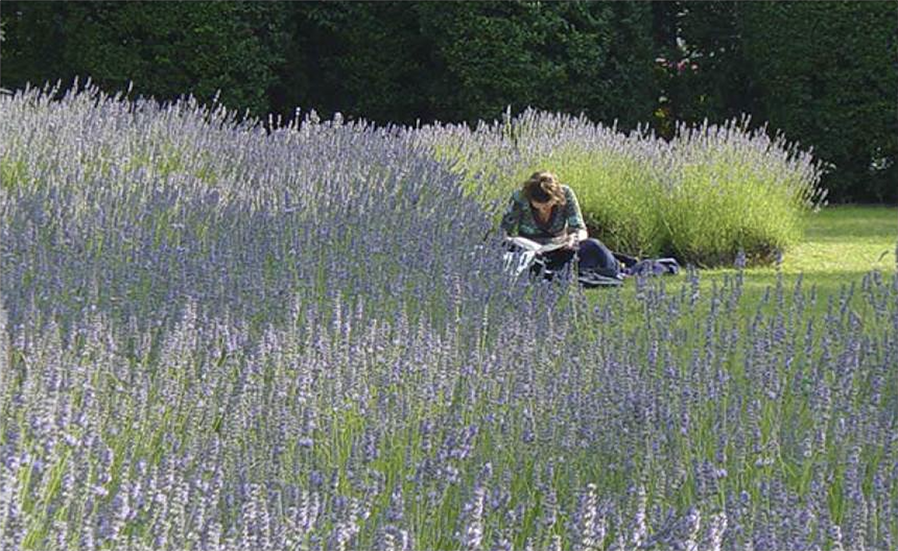 Plants that stimulate the senses.
A new outlook for Argyle Square with a café and lobby area open to the public on the ground floor
A sustainable scheme that creates calm green spaces for people to meet and enjoy the surrounding planting
A green scheme which maximises tree planting, sustainable drainage and green infrastructure
Widened walkways and a far friendlier pedestrian route
Seating areas for the public to enjoy the green surroundings
Traffic calming measures on Crestfield Street to prioritise pedestrians
We would like to transform the public realm in four zones around the site. We are currently working closely with the London Borough of Camden and TfL to explore and develop these ideas further.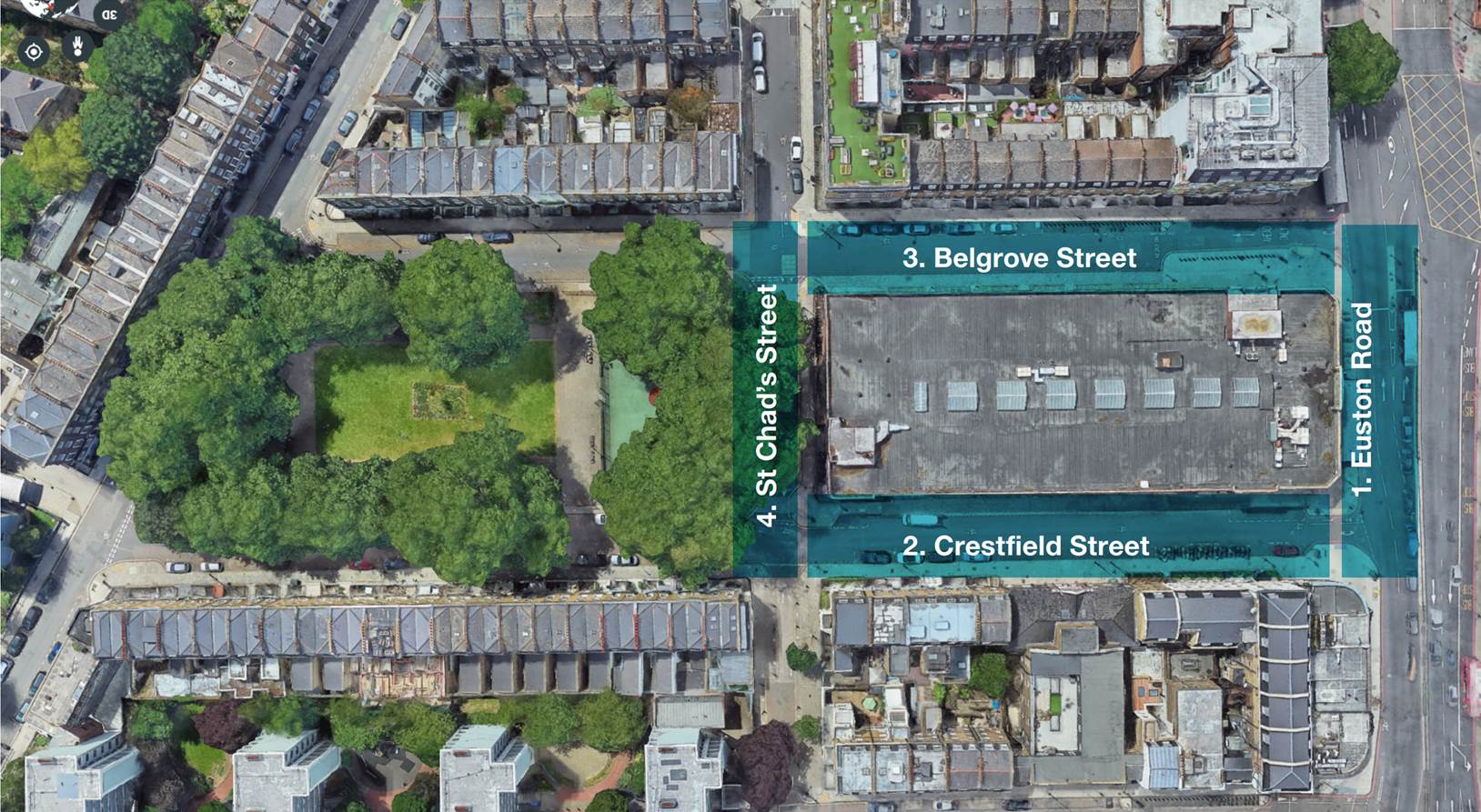 On the St Chad's Street side of Belgrove House, there is a real opportunity to inject some green into this urban scene with seating areas for the public to stop and enjoy the planting. Mini rain gardens and planters could potentially be taken over by local groups as community gardens and help safely separate the cycle lane and pedestrians.